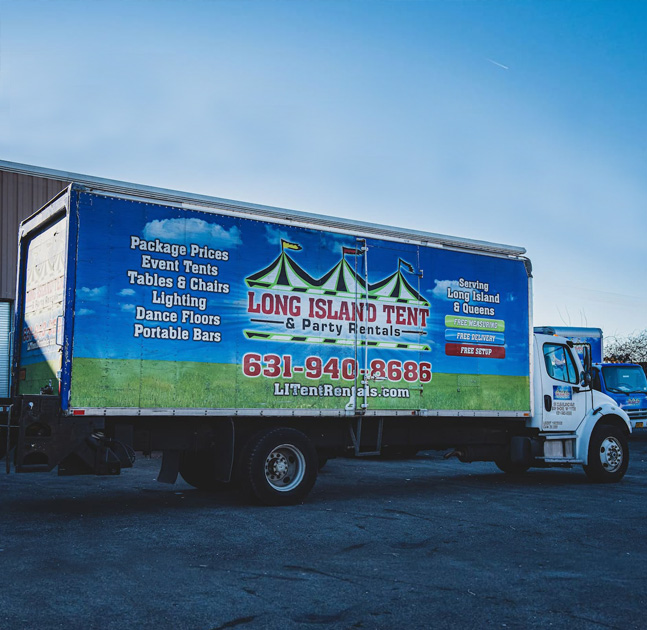 More than 15 years in Business
We are a dedicated team ready to serve you. Our quality of work and commitment, along with excellent pricing, has set us apart from the competition.
To maintain our equipment, which provides a clean and safe event atmosphere, we invested in top-tier washing machines for our wedding tents and chairs. We are a one-stop shop with a production and decor division to help make your dream a reality.
At Queens Tent & Party Rentals, we pride ourselves on making your day special. Our stunning tents and equipment can maximize your outdoor space and transform it into a magical setting. Having seen an increase in outdoor/backyard weddings, most people don't realize how adding certain touches like fabric draping, lighting, and flooring can create a beautiful outdoor venue.
We are one of the largest companies serving the Long Island and Queens areas. We have a 50,000 square foot facility, a huge inventory, and a fleet of trucks ready to accommodate small to large events.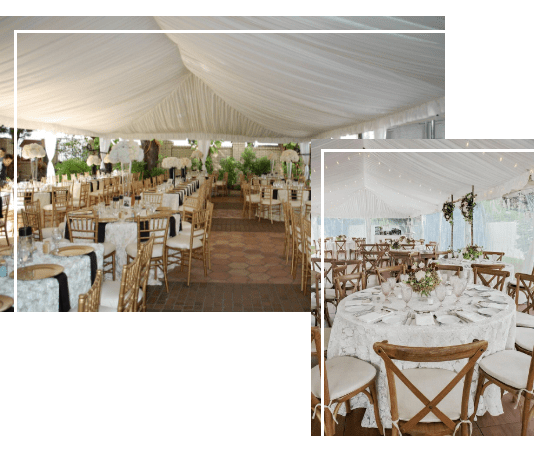 "To Pete & Long Island Tent + Party Rental, we want to thank you guys for an amazing job with our wedding set up. Everybody loved the tent and the party was a hit!
Thank you"
Raul & Colleen
"I can't say enough about the wonderful experience I had with Evan and his crew! The set up was quick and very professionally done. The tents were absolutely beautiful and perfect for my winter wonderland theme birthday party. I will always use this company for all of my rental needs."
Sonia
"Excellent job and fine tent. Quickly installed and loaded-out. Competitive pricing too! I highly recommended LI Tent and Party Rentals."
John M.
"Rented a tent and heater for an outdoor Christmas party and everything went smoothly! Easy to reserve. Quick set up and pick up. Would recommend."
Megan S.
"Would highly recommend to others! With all the stress of the party, the tent/heaters/tables/chairs were not one of them! Everything was delievered within reasonable time of the party, and was taken away just a quick. It was over all really great!"
Christine O.
"Came in clutch on a last minute party. Great experience working with Pete. On time delivery and good set up. Furniture needed a bit of cleaning, but came out nice. We wanted a "club vibe" and were super happy. Definitely using them for future parties."
G Borgia
Queens Tent & Party Rentals proudly serves Queens & Long Island towns and hamlets with exceptional tent and party rental services.